Stapylton Field
WW Board
contact
where?
home
museum
contributors
former staff
editlog
Vic's notes
hot threads
ORIGINAL MESSAGE
NAME: Lisa Harding
DATE: 2nd March 2009
CONNECTION WITH QE: Ancestral
I have found this website to be absolutely fascinating, so thank you! I can lay claim to a family member who attended QE in about 1871. My great grandfather James William Harding went on to become a Master Cooper and is listed in the 1871 census as being at the grammar school in Wood Street, which as we know was Queen Elizabeth's. Do you have any idea how i would be able to find out more about my great grandfather's time at the school. I assume that they keep records of all pupils but so far my enquiries have gotten me no response. Any help you could give would be gratefully received.
1st REPLY
NAME: Stephen Giles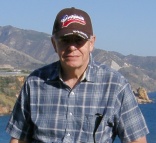 DATE: 8th March 2009
CONNECTION WITH QE: Inmate 1957-64
Hi Lisa, welcome to the site. Of course whatever records survived from that time would have been hand written. I think that a good start would be to write to the headmaster, or better still to the school governors, who are likely to be a bunch of thoroughly decent eggs with time on their hands perhaps. Another line of enquiry might be through the local studies section of Barnet library, where they would almost certainly know of any interested local historians, or even retired housemasters of the school. They might know if records of boys exist from the 19th century. On the other hand, I wonder if the school kept any records of even the 1950s?
2nd REPLY
NAME: Nigel Palmer  
DATE: 8th March 2009
CONNECTION WITH QE: Pupil 1954-62
There is a History of Queen Elizabeth's Grammar School by C.L. Tripp, Heffer, 1935. I haven't seen the book but references to it suggest it is based on detailed records. Not available on Amazon but a good local library should be able to track down a copy. The
Barnet Press
used to keep records of QE. This is now called
Barnet & Whetstone Press
and is owned by North London Press. Finally, Barnet Museum is at 31, Wood Street, Barnet, Herts, EN5 4BE. It has an archivist and is the HQ of Barnet & District Local History Society. It has its own
website.
Back to top
Add reply
All threads
Threads post-2012