Stapylton Field
WW Board
contact
where?
home
museum
contributors
former staff
editlog
Vic's notes
hot threads
ORIGINAL MESSAGE
NAME: Mike Carter
DATE: 08 June 2009
CONNECTION WITH QE: Old Boy 1957-1963
Mention has been made of the trip to Lake Como in I think 1958. This sent me looking at various slides I took on that holiday (those that came out) and I have one of Messrs
Alford, Dilley and Fry
. Regretfully I haven't been able to find any other slides showing participants on the trip although I do have one of the hotel staff. I remember that we were asked to provide any photos taken for a parents evening which took place some time afterwards. The trip included a visit to Milan where we had a tour of the Cathedral and that we returned to the UK via Lucerne on Lake Geneva.
1st REPLY
NAME: Stephen Giles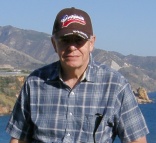 DATE: 11th June 2009
CONNECTION WITH QE: Inmate 1957-64
Hello Mike, I think I remember you from all those years ago. I went on that trip to Lake Como, and somewhere I have some slides that I took with my father's camera. If I find them I'll need to get them scanned, which I'm sure can be done in Croydon, our nearest big town. I remember Pew Iller playing boogie woogie on the hotel piano and Alfie suggesting that he played a little quieter! It seems unbelievable now that we travelled all the way by train accross France and Switzerland overnight. Music wise - everything comes back to music with me, I remember listening to a record called
Susie Darlin'
by Robin Luke on local jukeboxes which I bought in England and still have to this day. I went on another school trip to Norway possibly in 1962 and may have some photos of that one.
2nd REPLY
NAME: Mike Carter
DATE: 17th June 2009
CONNECTION WITH QE: Pupil 1957-63
Hello, Stephen. I had forgotten about the piano playing until you mentioned it. As I recall we were a noisy bunch, I can remember one of the waiters trying a Manuel impression long before Fawlty Towers, to get us to quieten down. Do you remember the peaches and the ice cream and swimming in the lake?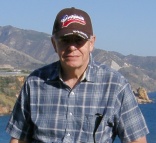 DATE: 21th December 2015
CONNECTION WITH QE: Inmate 1957-64
Ah Nick, your reference in reply 16/109 to Derek Fry has reminded me that I must try to find the photos I have of the QE trip to Lake Como - somewhere in our attic! See Stephen's reply 1 above from six years ago!
Back to top
Add reply
All threads
Threads post-2012