Stapylton Field
WW Board
contact
where?
home
museum
contributors
former staff
editlog
Vic's notes
hot threads
ORIGINAL MESSAGE
NAME: Stephen Giles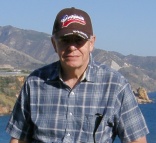 DATE: 16 August 2006
CONNECTION WITH QE: Pupil 1957-64
Do they still have the same lines system at QE? I remember that I was given my first lines by Johnny Hoskison in a French lesson. There was almost an element of street cred after one had been given lines. In Underne House, Poker Pearce set the "house limit" for lines received in a term, which if exceeded would result in the cane. I also remember paying a boy to forge the entry on the top of lines paper to avoid a record in the lines book!
1st REPLY NAME: Anon

DATE: 06 September 2006

CONNECTION WITH QE: Pupil 2004-11

Hi about the lines yeah we still have them any1 remember Ms. Rogers. She is my form tutor and she gives out lines left right and centre. so does mr Viggy (vigneswaran)
2nd REPLY NAME: John Bibby

DATE: 12 September 2006

CONNECTION WITH QE: Pupil 1955-59

Do they still use that blue paper for lines? (I believe I still have some if it is required for re-cycling!)
Back to top
Add reply
All threads
Threads post-2012